Dans Les Médias
---
Any media appearances by BullionByPost in the national or regional press can be found here. We have been featured by BBC News & Radio 4, The Sunday Times, The Daily Telegraph, MoneyWeek, the Financial Times, New Statesman, Money Observer, The Spectator, and even the New Scientist.
For press or media enquiries please contact our PR Manager Daryl Jackson at [email protected] or by phone on 01.86.65.25.54.
.
.
---
Is investing in gold a good option?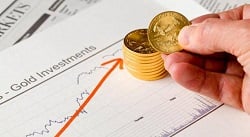 BullionByPost sister site Inversoro.es was recently interviewed by renowned Spanish financial news
group Dirigentes to gauge our thoughts on why gold is a strong safe haven asset to hold as part
of a wider investment portfolio. Parts of the interview feature in the group's Funds & Markets section.
Our French website, bullionbypost.fr, also attracted some media attention in recent weeks, with
French financial journalists Jean de Portal also quizzing our team about the benefits of owning
gold and just how competitive we are with our European rivals on items such as the Britannia
gold coins.
You can read (or Google Translate) our chat with journalist Patricia Malagón and Dirigentes here.
For our French feature in 'Alerte Jaune' please click these image links: Page 1, Page 5, Page 6, Page 8.
.
---
Political Uncertainty Pushes Online Gold Bullion Trading Up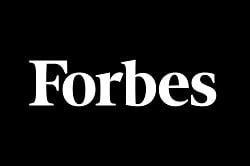 Rob Halliday-Stein, the MD of BullionByPost, spoke to the bi-weekly American business magazine
Forbes this week to discuss how political uncertainty was impacting on gold demand and the price
of the precious metal.
The article highlights how BullionByPost sold 30% more gold in two days this week compared to all
of last week, with UK demand being strongly influenced by the ongoing turmoil in Parliament.
"The current price means gold is approaching levels in sterling not seen since 2016," says Halliday,
"though with Brexit still to be resolved, the gold price could surpass the all-time high of £1,178 per
ounce set in September 2011." Click here to read the full Forbes article.
.
---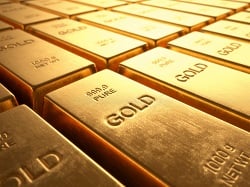 The Royal Bank of Scotland recently interviewed BullionByPost managing director Rob Halliday-Stein
about the gold market's current situation, as well as its prospects for the future and how BBP is coping
with 2018's unusual market behaviour.
The interviewer also speaks to Russ Mould, a well known investment director at AJ Bell, who expands
on Rob's insight and explains the strong connection between the US Dollar and the price of gold
globally, and how it holds greater sway than regional factors.
To read the full article visit https://rbsprivate.contentlive.co.uk/content/a-golden-opportunity-buying-gold
.
---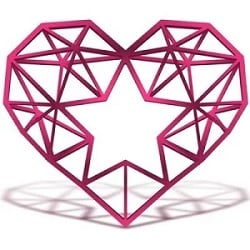 JQB reach UK Customer Experience Awards 2018 finals
Jewellery Quarter Bullion proudly reached the finals of the UK Customer Experience Awards
this month, with CEO Rob Halliday-Stein, PR Manager Daryl Jackson, and Customer Service
representative Saïd Khan giving the company's presentation to a packed room at Wembley
Stadium, before attending the evening awards ceremony.
Unfortunately we did not win either of the awards we were nominated for, losing out to British
Telecom in the ' CUSTOMER CENTRIC CULTURE - CUSTOMER FOCUS' and Skipton Building
Society in the ' FINANCIAL SERVICES - BANKING & INVESTMENT ' categories, but to make the
finals with such prestigious competitors shows that customers and industry personnel alike are
noticing the excellent work done at BullionByPost and GOLD.co.uk who belong to the JQB group.
You can see all the finalists and winners at https://c-x-a.co.uk/winners-and-finalists.
.
---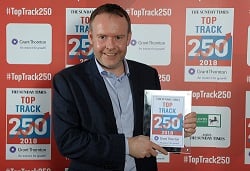 BullionByPost make the Top Track 250 for 2018!
BullionByPost (JQB) has officially made the Sunday Times Grant Thornton Top Track 250 for 2018!
The list, produced by one of Britain's best known newspapers, is a ranking of private mid-market
companies based on their sales. The result was announced on Sunday October 7th, with an awards
event to come in November. [Update: Event photo pictured right]
The rankings put BullionByPost/Jewellery Quarter Bullion alongside locals in Birmingham Airport and
West Bromwich Albion football club, as well as other well known institutions including Travelodge,
Wagamama, RAC, Lush, and Waterstones.
You can view all the rankings at http://www.fasttrack.co.uk/league-tables/top-track-250/league-table/
.
---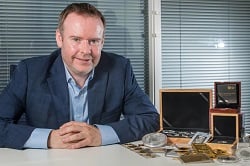 POT OF GOLD: Dad-of-two turned £10,000 into £100 million business selling gold bars and coins
BullionByPost Managing Director Rob Halliday-Stein was recently interviewed about how he started
the company, the difficulties along the way, and advice for aspiring businessmen and women on
how to achieve their goals and be successful in a difficult economy. . Click here to read the article.
.
---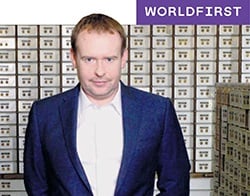 Setting the bar for bullion
Following BullionByPost's return to the Profit Track 100, Rob Halliday-Stein recently featured in
The Sunday Times discussing BullionByPost's history and the company's growth, as well as
speaking about our recent expansion into Europe and the difficulties of operating around Brexit.
Click here to view the article.
To read more, please visit The Sunday Times website at https://www.thetimes.co.uk/.
.
---
BullionByPost make Profit Track 100 for 2018!
BullionByPost has officially made the Sunday Times BDO Profit Track 100 list for 2018,
four years after their last appearance. The UK's biggest online bullion dealer* came in at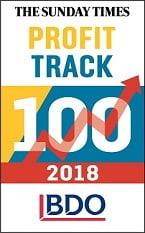 number 92; a remarkable achievement for a company that is no longer in its infancy.
The league table ranks Britain's 100 private companies with the fastest-growing profits
over their latest three years. It is compiled by Fast Track and published as a supplement
in The Sunday Times each April.
Speaking about the company's repeat appearance in the Fast Track 100, managing
director Rob Halliday-Stein said: "This is just the start. There are a lot of ambitious
plans for the future of the company. I started with the original aim
of being 'The UK's Number One Online Bullion Dealer'. We had a clear vision that that
was possible, and we firmly achieved that a long time ago.
"We are now looking forward to the next stage of the business and our vision is to
become the world's most respected online precious metals business. We are broadening
it out in terms of geography".
.
---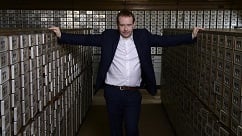 My Money... Rob Halliday-Stein
ROB HALLIDAY-STEIN started BullionByPost in 2008 with just £10,000. Claiming to be the UK's first
online bullion dealer showing live pricing, the 40-year-old's company now has an annual turnover of
more than £125 million, employs more than 40 people and is expanding into Europe.
Click here to read the full article on the Metro website.
October 24, 2017 | Metro